Elastomeric Coating
Elastomeric Coating is an absolute requirement for the preservation and promotion of long life of a polyurethane spray foam roof system.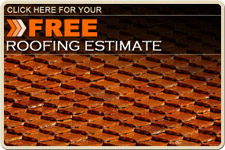 Most importantly the elastomeric coating provides the foam roof protection from the UV radiation that is emitted from the sun. That is the part of the sun that makes plastic items left outside brittle, fades the color of house, car paint, clothing and for some people leads can lead to skin cancer. So you could think of elastomeric coating as sun block for your foam roof!
Phoenix Elastomeric Coating Services for Foam Roof Systems in Arizona
Elastomeric coating oxidizes (wears away from the sun, rain, wind, etc.) thus it requires being re-applied typically every five to ten years. The amount of time elastomeric coating lasts on a foam roof depends on the quality of the elastomeric coating and the quantity applied.
While there are many roofing contractors for you to choose from, roofing contractors have a variety of elastomeric coating manufactures and product qualities to consider for your specific needs. Some elastomeric coatings are actually "spec" rated and stand up to the most demanding sunlight, consumer expectations and foam roof installations. At Gecko Roofing, Inc. we have chosen a long standing local elastomeric coating product manufacturer. A manufacturer that understands our extreme desert climate and the special requirements to defend your foam roof from UV radiation, extreme high and low temperature swings and our local humidity changes – all critical factors to contend with in formulating a predictable, consistent elastomeric coating product that can be guaranteed for five to ten years at a time. We choose the manufacturer and product quality that we would use on our own residence or commercial building.
Polyurethane spray foam provides an excellent roofing system. With routine five or ten year maintenance applications of elastomeric coating and common sense maintenance of your polyurethane spray foam it will serve you as an energy efficient roof system for a long time.
P.S. At Gecko Roofing, Inc. we use our own equipment and people so we aren't sub-contracting your work out. We are A+ rated with the local BBB (602) 264-1721 and we have never had a complaint with the Arizona Registrar of Contractors (602) 542-1525. Please check us out!
Foam roof coating; Foam roof repair; Foam roof painting; Foam roof sealant;
Roof repair; Roofing company; Foam roofing; Foam roofing Phoenix