Foam Coating for Roofs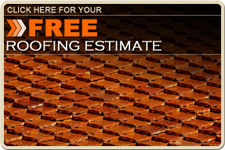 Polyurethane spray foam roofing is one of the most popular roof systems in Arizona! For residential and commercial structures here in the southwest with our desert climate the polyurethane spray foam provides not only a quality roofing system but also features the added value of creating an insulating thermal barrier too!
Polyurethane spray foam is sprayed on starting as a liquid and within seconds is ridged and seamless so it doesn't have seams to split apart like rolled roofing or membrane roofs. Polyurethane spray foam is quite durable too. It is sturdy and people can walk on it with flat foot ware if they want to service an A/C unit or hang seasonal lighting on the walls surrounding the roofing structure.
Phoenix Foam Coating Services Ideal for Arizona Desert Homes and Businesses
Polyurethane spray foam provides an excellent roofing system and with routine maintenance applications of elastomeric coating and common sense maintenance polyurethane spray foam will serve as an energy efficient roof system for a long time.
After initial installation polyurethane spray foam roofing will typically require an elastomeric roof coating every five to ten years. Longevity of the elastomeric roof coating depends on how much elastomeric roof coating is originally installed. The more coating a polyurethane spray foam roof receives the longer the coating lasts.
There are a variety of elastomeric coating manufactures and product qualities to consider. Some coatings are actually spec rated and stand up to the most demanding sunlight, installations and typical consumer expectations. Resin quality is very important as well as percentage of solids content in the formulation of an elastomeric coating. At Gecko Roofing, Inc. we prefer a local coating product manufacturer that understands our extreme desert climate and the special requirements to combat an abundance of extreme sunlight, UV radiation, high and low temperature swings and our local humidity changes – all critical factors to observe while formulating a predictable, consistent quality elastomeric coating that can be guaranteed for five to ten years at a time!