Roof Repairs
Are you in need of roof repairs? Gecko Roofing contractors are skilled persons who can handle repairs for your tile, foam, rolled roof and other types of roofing.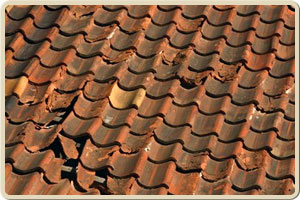 You don't have to put up with dripping ceilings. You don't have to keep repainting water stains. You can start using your pots and pans for cooking instead of using them to catch falling water. Call the experts at Gecko Roofing!
Phoenix Roofing Repair Services for Tile, Foam and Rolled Roofs in Arizona
It's best to repair a roof before water starts seeping through. By the time you see leaks, there could be more damage to your roofing system than a minor repair can correct. When you contact us about roof repairs we will let you know what the next step is to take care of your roof.
Gecko Roofing does:
Roof Repairs
Roof Replacing
Roof Inspections
Our services are durable and quality. When you use Gecko Roofing you're getting great products, professional service and skilled workers for your roofing repair needs. Contact us today to get started!
Our team will inspect your damaged roof to give you an effective repair. Call Gecko Roofing today and get your roofing products and repair services!